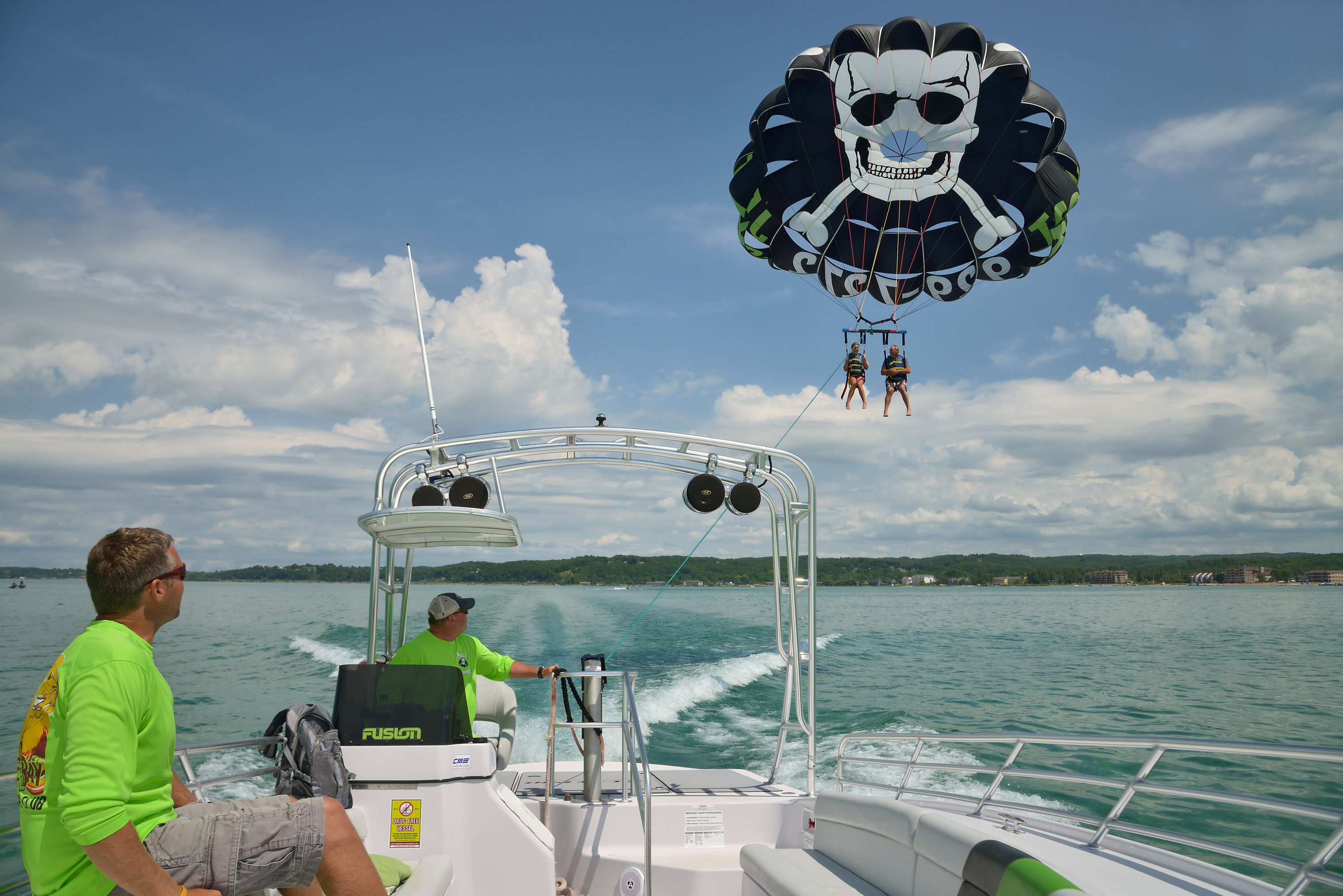 OUR LATEST RENTAL SPECIALS
Traverse City has so many great things to do on the water, and TC Watersports is the best place to find them. We are confident we have the best view, best crew, the best equipment, and we offer the best overall experience, making any rental or delivery with us the best value in Northern Michigan.
That said, we understand that nobody minds getting a better deal on a great activity. That's why we offer several in-house rental specials and packages with other operators and partners. We aim to offer something for everyone, regardless of budget, age, skill level, amount of time, or appetite for adventure.
For the buyers that want to save a few bucks on their booking, we offer an online booking discount. We show our proud support of our service men and women with a military discount across the board on all activities. Early-bird discounts are available for those looking to parasail or rent any boat or jet ski. 
Please note: all packages, specials, coupons or discounts may not be combined, and must be presented, and are only valid, at the time of booking.